CIVIL LOGISTICS, LLC AND TRC COMPANIES, INC. SIGN
MSA FOR FUTURE PROJECTS
Agreement Expands Service Offerings in Texas and the Southwest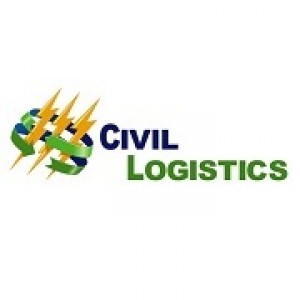 For Immediate Release: AUSTIN, March 26, 2015 – Civil Logistics, LLC has executed a master service agreement (MSA) with TRC Companies Inc. (NYSE: TRR) to pursue cooperative business opportunities in the Texas /Southwest area.
TRC will provide wetland specialists to support Civil Logistics during recovery efforts following natural disasters. TRC and Civil Logistics will also develop plans for working cooperatively on infrastructure, energy, civil engineering, environmental remediation, and communications engineering projects.
"We're excited about this new relationship," said Bill Slove, CEO of Civil Logistics. "This agreement enables Civil Logistics to broaden its service offerings to include increased capacity for engineering, water resources, and power distribution giving us more depth and breadth in our remediation, and construction capabilities."
"TRC is pleased to support Civil Logistics with a range of consulting and engineering services, said Dale Weiss, National Practice Leader for Planning, Permitting and Licensing. "Our joint team will ensure that clients dealing with the impacts of natural disasters have access to important environmental management capabilities critical to continued business success."
ABOUT CIVIL LOGISTICS LLC
Civil Logistics LLC is a veteran owned small business providing infrastructure support for logistics, water resources, engineering, insurance, environmental and scientific disciplines. The core business is to provide disaster assistance response nationally and cross mission representation internationally. Civil Logistics- The Human Impact in Logistics.  Visit us at www.Civil-Logistics.com.
About TRC COMPANIES INC
A pioneer in groundbreaking scientific and engineering developments since the 1960s, TRC is a national engineering, consulting and construction management firm that provides integrated services to the energy, environmental and infrastructure markets. TRC serves a broad range of clients in government and industry, implementing complex projects from initial concept to delivery and operation. TRC delivers results that enable clients to achieve success in a complex and changing world. For more information and updates from the Company, visit TRC's website at www.TRCsolutions.com and follow TRC on Twitter at @TRC_Companies and on LinkedIn.
http://www.digitaljournal.com/pr/2506055